To all students who wish to study abroad
---
福星高照 诚 然迎之。
和衷共 济 毅然信之。
楽此不倦欣然 为 之。
All members of Ebisu Japanese Language School under the umbrella of Fuwaraku Co., Ltd. will do their best to provide excellent learning conditions for students who wish to study abroad and open up a new path in their lives. We sincerely welcome your study exchange.
Dear friends who are planning to study in Japan! I also spent my time studying in Japan. There are many staff members in our company who have studied in Japan, and the teachers at Ebisu Japanese Language School are also very talented. All the employees of our company wish you all the best in Japan.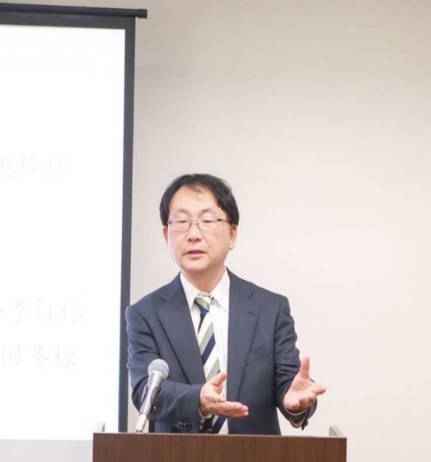 We support each person's dreams with 100% power.
---
 The catchphrase for "Ebisu Japanese Language School" is "At a higher level school, you will be two higher! "is. School evaluation criteria may vary, such as location, facilities, traditions, academic achievements, and teacher experience. But the most important factor for me is "the enthusiasm of faculty and staff." Our school provides daily guidance with the feelings of "I want you to be able to use Japanese as soon as possible" and "I want you to be able to use Japanese as accurately as possible". And I would like all the students to constantly aim for their own growth, such as "Today's self rather than yesterday's self" and "Tomorrow's self rather than today's self". We will do our best to support it. And we will provide you with a fun and fulfilling time to study Japanese.
Yoshiteru Tsujimoto Principal (Ebisu Japanese Language School)